Dog Grooming Salon & Training in Hull & East Yorkshire
Dogoholics is a fun space where your beloved pooch will be treated to a top-notch experience. Based in Hull, we offer a range of dog grooming, dog training and dog spa treatments.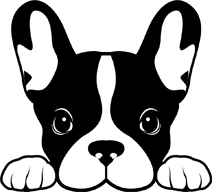 Welcome to Dogoholics
Here at Dogoholics we help dog owners and their dogs realise their potential, creating a space where dogs and their owners can come together, learn and build amazing bonds with each other. There is no love more addictive than a dog's love. As dog owners, all we ever want to do is to give them back the same love they give us.
Our mission is "To help all dog owners learn how to care for their dogs in the right way giving them back the love and loyalty they so freely give to us every day of their lives!"
Dog Grooming
We offer a bespoke grooming experience for your dog. Alleviating your dog's anxiety through our force-free approach grooming and playtime breaks to ensure they enjoy their experience with us and embrace their next groom.
Dog Grooming Courses
Our dog grooming courses are fully acreditted by the iPET Network. We offer the level 3 certificate in Dog Grooming and Introduction to Styling and the Level 3 Diploma in Dog Grooming and Salon Management.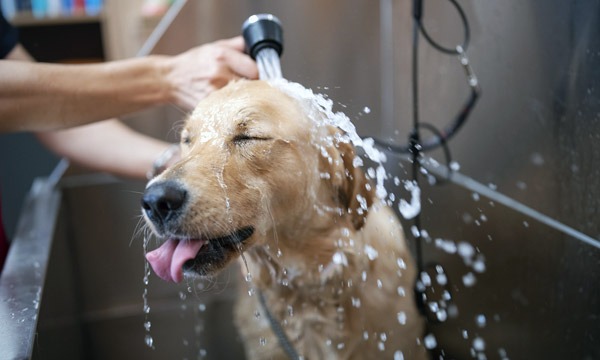 Spa Treatments
Here at Dogoholics we believe all dogs deserve a little luxury in their life. We offer a range of luxury spa treatments that have been tried and tested on all breeds and coat types.
Dogoholics Canine Services
Hi I'm Lucy Branton, owner and founder of Dogholics and for as long as  I can remember I have adored animals, in particular dogs and horses. To mark the tenth anniversary of taking my lifelong passion of training dogs and their owners, I have created Dogoholics, a unique canine service that is not only educational for both you and your dog but a fun space where your beloved pooch will be treated to a professional and caring grooming experience. Dog's can find the experience of grooming stressful and that is why I am committed to alleviating that anxiety through my force-free grooming approach. I make your dog's grooming time a fun time by introducing playtime breaks, which encourages your dog to embrace their next visit to the groomers!
Why Choose Us?
Here are just some reasons why you should choose Dogoholics Canine Services
You're gonna have to face it….. You're addicted to dogs!
Lucy is a brilliant groomer. I have taken my Cockapoo to numerous groomers in Hull but nobody has been able to master him like her. Nothing was too much trouble. Definitely will be going back and will be recommending to all my family and friends. Thank you so much!
My Bailey's first lesson with Lucy was great. Lovely environment and Lucy really taught me and Bailey so much in just one lesson. Got our next lesson booked next week and can't wait to learn more. Highly recommend for all you dogoholics.
Thanks for giving Kenny the full 5 star treatment he deserves. A Beautiful handstrip nails clipped and bathed Lucy was kind and gentle and professional Kennylad loved his pamper session. I cannot recommend Lucy enough.
We've been to see Lucy three times now and I honestly couldn't fault her. I've been so pleased with what she's done every time I wouldn't hesitate to recommend her! She's good value for money and it's safe to say we won't be going elsewhere. Thank you so much!
Contact Us
If you have any queries at all please don't hesitate to contact us on any of the following and our friendly team will  be happy to help you!
Dogoholics Canine Services
740 Anlaby Road,
Hull,
East Yorkshire,
HU4 6BP